Well, it's day week 2 of working from home. It's tough to shoot stuff now since most of my job is filming interviews, my work has come to a screeching halt. So in an effort to keep creating, I have decided to start working on a skill set that I have been interested in for a while, flash product photography. Now I didn't go an invest lots of money in strobes, actually, I go a used Canon Speedlight and an Amazon Basics Speedlight. Speedlights are much cheaper and I think a little bit easier to use.
One of the coolest things about flash photography is that you can totally cut out all the ambient light with a flash and really slow F-Stop, like f.16-f.22, essentially turning the background black. Which is why you can't see the side of my house behind the knife, don't believe me here is the setup.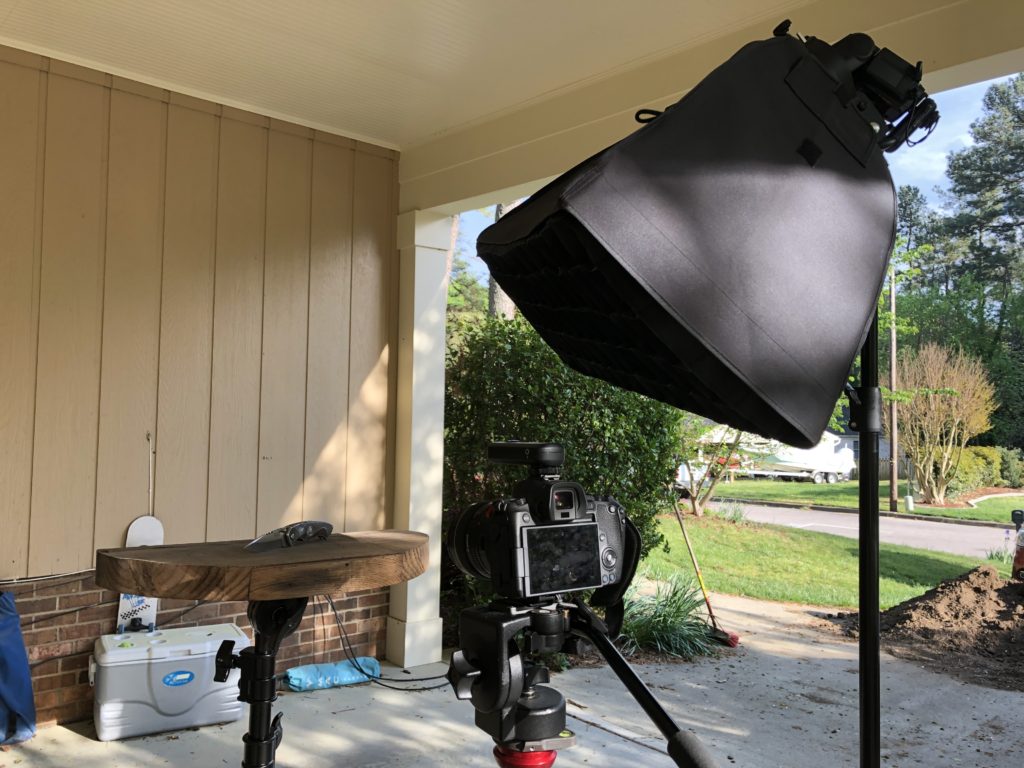 So as you can see, nothing fancy here, just 1 flash and Impact strip box. I'm using a Canon Eos R, which is my new favorite camera. The Eos R is not great for everything… trying to get a race car going around a track is absolutely pointless, but I digress. Since this knife isn't moving. the Eos R works great. Between the camera and the cheap flash, I was able to get this raw image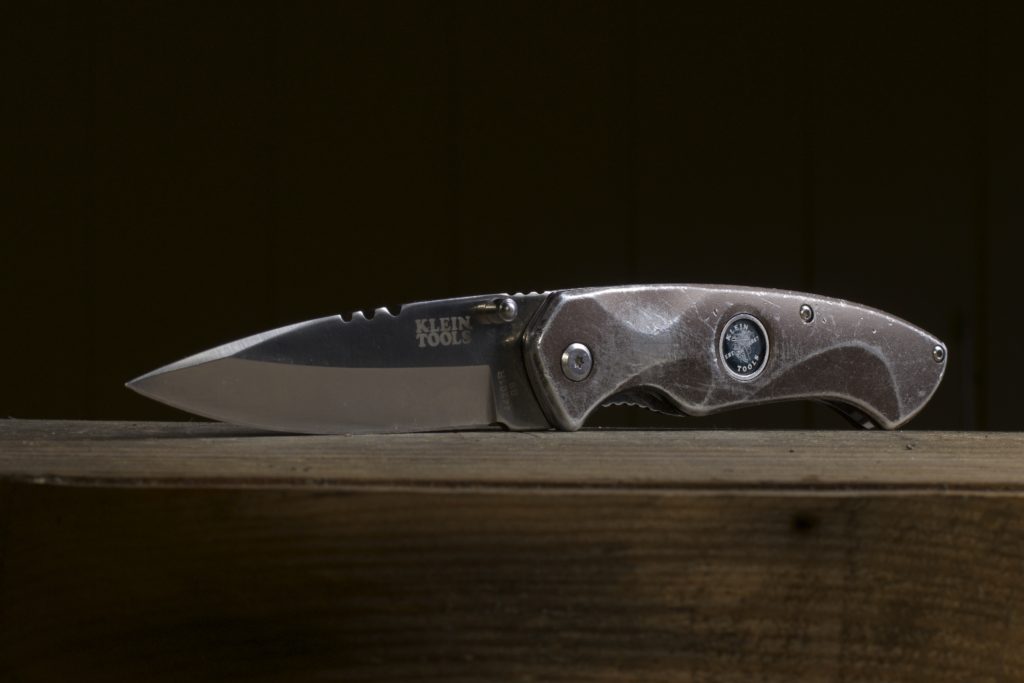 Which I thought was a pretty good starting point. Now, this knife is nothing special, it's my everyday carry (EDC). Which is why it's scratched all to crap, this knife has been through a lot, I've been carrying it for at least a few years now. Typically it isn't the only knife I carry, but again I digress. For the first try at it, I feel this is a good starting point. I knew it would have some texture and character so I wanted to see how that would translate, plus I knew I had this woodblock that would work perfectly for this.
I have many friends who make things and own a small or side business. I should have plenty of victims people who would love to get some good product shots of their wares. So and honestly, if I can help out some friends in the crazy time, win for me.
Thanks for joining me on the journey, hopefully, I'll get to do some more stuff like this. The end game is to do some bottles, which since they are glass are a good deal tougher, and require a lot more work in post.