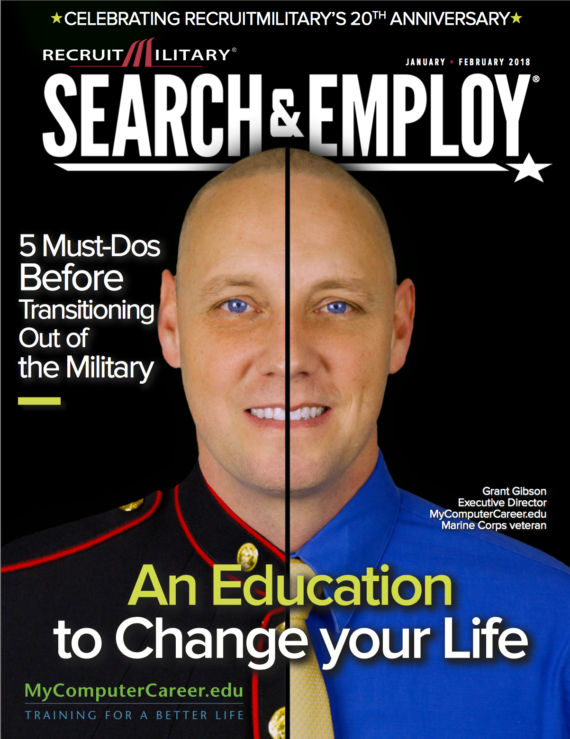 I was tempted to steal the title from one of the radio ads for my new company; "New Year, New Career." However, it's not really a career change for me. I have given up my freelance freedom for a big boy job, but I'm still doing creative services and focusing on video. I am now working at an I.T. trade school called MyComputerCareer, in the marketing department.
During the first week at my new job I got pushed out of my creative services safe space into doing a magazine cover. While I really enjoy photography and I like to think I have a good eye and some skill, you will notice my portfolio doesn't feature any portraits… there is a reason for that. I don't like doing portraits, I'm not particularly good at them. Getting people posed right so that there aren't unflattering issues, it's tough, it's easy to make un-correctable mistakes, and I know I don't succeed in that space.
When I got told what I would be doing, my response was "I don't really do portraits." I was told "You do today." Fortunately, I am supported by a great team who was extremely patient with me and wildly helpful while I figured out how I was going to get his done.
Conceptually we knew what we wanted the picture to look like, but we were less sure how we wanted our talent to look. As a result we took lots of pictures so we would have lots of options. Big shout out to Grant Gibson, our talent, who went through all the wardrobe changes. In the end we got some great photos, but I didn't have time to get them turned around so we sent them over to Jim Kumorek at Spreading Flames Media to do the final touch work on the cover. He did great job as you can see from the cover photo.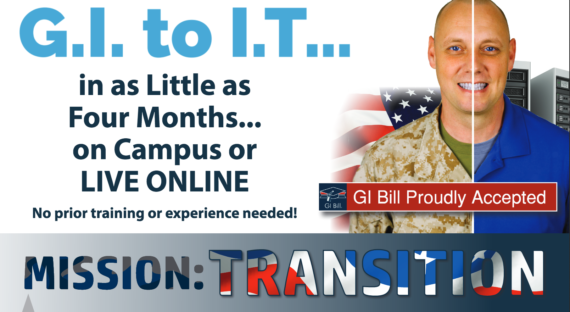 A few days later I was asked if we had enough photos to do a different version, we did. I ended up having to take a crack a very similar project to Jim's for the back cover.
I know the guys at  RecruitMilitary and Search & Employ, also worked some of their magic on the images, but the final results of that team effort are really good.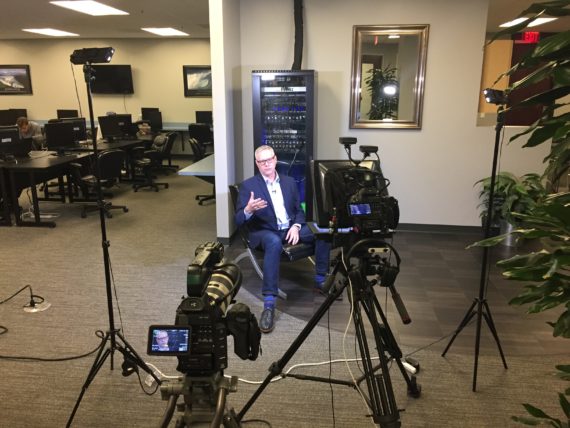 As of today I have been at the job a little over 90 days. I am fortunate to be working with an amazing team in the marketing department, they are just a great group and really encouraging. Here's a photo from a few days later, just to prove I'm still working in my skillset.
Don't be surprised if my bog shifts gears a little bit from live production video to post production video. In my experience very few people are really dedicated to one or the other, usually if you are in video you get to do both.