Archives For imag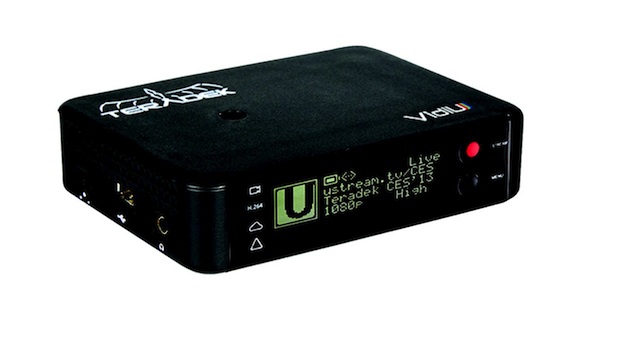 This is a really slick little streaming box, it's tiny, it's wireless, and it's affordable.
Read the entire review here
So I guess I am going to be making this an annual thing. Things that have changed since last year; the multiplexed feed last year was done on a miranda kieldo alto attached to our FSR Eagle 300.  We don't use either of those pieces of gear anymore.
On a totally unrelated note I have some surplus video equipment for sale.

We are using a Ross Carbonite, to handle our video switching, the cameras 1&2 are Panasonic AG HPX-500, camera 3,4,&6 are Panasonic AG HPX 370. BGBC and BGBL background center and left off a mac pro running propresenter with the multi-screen module (awesome FYI) on a triple head to go. This generates center and lower lyrics at the same time. BGA is… you guessed it background A. Also the real geeks out there will notice that camera 3&4 are frame synced, that was because their genlock cables both broke over the course of the weekend and rather then try and get that fixed during service I just headed that problem off at the pass. Lesson learned from Reason #372 I love my Ross Carbonite.
This weekend someone fed the gremlins after midnight and they pretty much ravaged our technology all weekend long.
Easter this year was awesome, we had 11,000+ people come through the doors of our campuses. Our band was fantastic and my team did a great job. So I am going to geek out a little and show you how Easter looked to me.
IMAG is an interesting thing and lately IMAG style seems to be a hot topic lately. I thought I would explain our style a little.
First, a little about IMAG in general some churches do it cause they feel they have to some do because they actually have to, some do it because it helps artistically aid in raising the excitement in the room. For us it's really a combination of all three.
On a little aside, I think IMAG is one of the aspects of AVL that you can cultivate a style with little dissension. In the Church AVL world audio mistakes are the most noticeable, it's a fact. Don't believe me go to any church large enough to have an FOH and Video Director and ask each who gets the most constructive comments at the end of the day. People feel the need to let the FOH guy know something was to loud or not loud enough all the time. Conversely almost no one hunts down the video guy to constructively criticize his work. Lighting mistakes come in number 2 on the list, mainly because it's very noticeable if you black someone out or light them up at the wrong time. In video short of totally blowing a cue, mistakes are taken as artistic license most of the time. So IMAG is an area where you can experiment pretty safely, that said it's not a blank check, if you do something super distracting you WILL be told.
Many churches use what I will call functional IMAG. That is they have shots that make people bigger. In this category churches focus on "safe shots" that means lots of head room, slow motions, and technically composed shots. Most of the transitions are going to be slow dissolves, so as not to jar the audience with a cut. The pace of the individual shot will be relatively slow, but will be tastefully interpreting the music. This is good and for a lot of churches it totally succeeds in the goal of bringing the people in the back of the room into the front row.
On the other side of the scale is Church On The Move. If you have never seen their stuff you need to go check it out. They do an AWESOME job!! I think what they do succeeds for a number of reasons, but mainly as you can see most of the shots are IMAG making people bigger, but they are not afraid to take lots of artistic license with it. The other reason I think it works, is because it is an accurate artistic interpretation of the worship. Artistically it makes sense, even though most IMAG rules and camera shooting rules in general are bent or flat out broken. They use a slow cinematic frame rate of 24FPS, the also teach the camera ops to zoom as far across the stage as possible, narrowing the depth of field. This creates that shallow depth of field DSLR look. They use mostly cuts as the main transition, and their shot composition in most cases is anything but safe, except on the worship leader, the have a totally safe bail shot to him.
At this point I have rambled well beyond my intended scope so I will make this a 2 part blog with the second part on our style.
After doing the podcast earlier this week Duke DeJong said something that has kinda been sticking with me. He said sometimes he struggles with IMAG. I couldn't agree more, I struggle with it as well…. and just to be clear IMAG is my job. The good news in our building is that 1500 seats pretty much requires it, so it's gunna get done one way or another. However, in an effort to do these things it's real easy to loose sight of the goal, eliminate distractions.
It's very easy to say IMAG creates distractions, I think my team does an awesome job, but it's a live environment and that means mistakes WILL HAPPEN. When they do they WILL be distracting.
That said I choose to push hard to make our IMAG good, or atleast as good as I can make it. Does is sometimes cause a distraction? YES sometimes is does. That said I like to think that the way we do IMAG is an accurate portrayal of our churches culture. We do IMAG the way we do because it fits our worship. If you have never seen IMAG in a church before, ours would probably qualify VERY distracting. Why would I do that? I think Jim Rayburn the founder of younglife said it best "It's a sin to bore a kid with the Gospel." I think that goes for adults as well. I think is is a sin to bore anyone with church. While the way we do things may be a little distracting, I can pretty much promise you, you will not be bored.
But where do you draw the line between distraction and enhancement? How does you view change when you look at it like this: "every single thing you add tech wise can fail and cause a distraction"? That cost always has to be weighed against "what is it eliminating/how is it helping us accomplish our vision." I think TD's should push to keep from being boring but always temper that drive with a passion for eliminating distractions, this will probably cause some internal struggle. However if you aren't thinking that way, if you aren't struggling with creating distractions versus eliminating them then you probably aren't doing your job very well.
I don't think you have to have the answer about where the line is because I would say in most cases it's a moving target. I think finding "the line" is less important then knowing there is one, and trying to keep to this side of it.
I got interviewed a while back for church production.  I was asked to talk about IMAG, which I could pretty much do for weeks at a time.  So it was a great interview, I got to talk about my passion and even got to throw my FOH guy a bone.